Welcome to Austria's largest winery
The family winery Domäne Baumgartner in Untermarkersdorf in the Weinviertel looks back on a centuries old tradition and is the largest Austrian winery with 200 hectares of vineyards.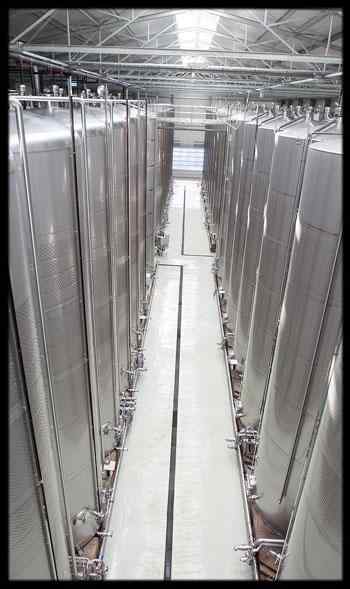 The wines of Domäne Baumgartner meet the highest quality standards and have an distinctive style. The motto of the winery is "wine is fruit in the bottle". From the vineyard to the cellar, everything is done to preserve the clear fruit aroma of the grapes. The wines of are awarded for their special quality at numerous international blind tastings and wine competitions from New York to Moscow.
The special thing about the Baumgartner family is that the members manage to produce such award-winning wines on a larger scale.
Meanwhile, the Domäne Baumgartner has a tank volume of approximately 15 million liters
and the capacity to process 12 million kilograms of grapes and fill 6000 bottles per hour.
A part of the 200 hectares is also certified according to organic guidelines.
zertifiziert. Auch die Verarbeitung ist "BIO" zertifiziert. Die Domäne Baumgartner ist des Weiteren "Nachhaltig" (agroVet, https://www.wineinmoderation.eu/) und "IFS" zertifiziert.